Tax Strategist for Business Succession and Legacy Planning, Asset Protection and Tax Strategies; Mental health Law and Licensing Issues; Professional Responsibility
Mary E. Vandenack, J.D., CAP®, COLPM®, ACTEC, Accredited Estate Planner®
Position: Founding & Managing Member, CEO
Email: mvandenack@vwtlawyers.com
vCard: View my vCard
CV:  View my CV
Phone & Fax: 402.504.1300 / f 402.504.1935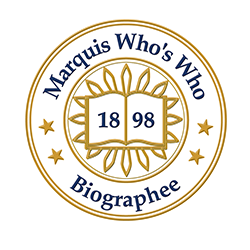 Mary Vandenack, ACTEC, COLPM®, CAP®, Accredited Estate Planner® (Distinguished) Nominee brings significant expertise and experience, extraordinary energy, and a passion for her clients to her legal practice. A founding member and firm CEO, Mary is an expert in the interrelated areas of tax, trusts and estates, business succession, real estate, health care, private wealth, estate planning, asset protection planning and philanthropy. Mary recently drove a merger (and reunion) with Rachel Truhlsen's firm (Truhlsen Elder Law of Nebraska) to add life care planning to the firm's services. Mary is an innovator in the integration of technology into the practice of law. Under Vandenack's guidance, the firm has been on the leading edge of client service and technology. Mary won the American Bar Association James I. Keane Award, and has been inducted into Women of Legal Tech. Mary has been named to the NAEPC Estate Planning Hall of Fame recognizing her efforts in serving clients as well as supporting her profession.
Mary speaks and writes extensively in her areas of practice. She is a commentator for Leimberg Services, a nationally recognized publication in the area of tax, trusts and estates, benefits and asset protection planning. Mary also writes a column for Probate and Property. Mary is Chair Elect of the ABA Law Practice Division.
In her spare time, Mary shares her love for health and wellness by teaching mindfulness, yoga, and pilates. She is also actively involved in community organizations addressing well-being and mental health. It is a rare occasion when Mary would miss a home Creighton Bluejays volleyball or basketball game or a College World Series game. Mary's fulfilling personal and professional life was illustrated in a September 2014 interview with the Omaha Daily Record.
Mary graduated magna cum laude from Creighton University School of Law in 1992. She served as editor in chief of the Creighton Law Review, won a Domestic Moot Court competition as Best Oral Advocate and was inducted into the Alpha Sigma Nu Honor Society. Vandenack received her bachelor's degree in business and accounting, graduating summa cum laude from the College of Saint Mary.
The CAP® is the property of The American College of Financial Services, which reserves sole rights to its use, and is used by permission.
J.D. magna cum laude, Creighton University School of Law, 1992

Editor-in-Chief, Creighton Law Review
Best Oral Advocate, Domestic Moot Court

B.A. in Business and Accounting, summa cum laude, College of St. Mary, 1990
Certificate of Positive Psychology, University of Pennsylvania
Master Track Certification Social Work, University of Michigan
Speaking Engagements, Presentations and Instruction:
Speaker – March 30, 2023 – "Business Exit Planning -Trust Strategies" – LISI Webinar
Speaker – March 16, 2023 – "Business Exit Planning – ESOPS" – LISI Webinar
Speaker – March 2, 2023 – "Business Exit Planning – Charitable Strategies" – LISI Webinar
Speaker – December 27, 2022 – "Review of the Proceedings from the 80th Annual NYU Federal Institute on Taxation" – LISI Webinar
Speaker – November 8, 2022 – "Ethical Issues In Trusts and Estates Practice" – Wealth Counsel Thought Leaders Series
Speaker – October 25, 2022 – "Technology, Innovation, Trusts, and Estates With Ethics – Building a Forward Thinking Ethically Compliant Client Service Oriented Life Balanced Law Firm" – The Digital Trust and Estate Forum
Speaker – September 23, 2022 – "Mindfulness in the Modern World" – ABA RPTE Leadership Meeting
Speaker – September 21, 2022 – "How to Give and Get the Most Out of Mentoring in Today's Hybrid World" – ABA Women Rainmakers Webinar
Speaker – August 5, 2022 – "Considerations from NYU Advanced Trusts and Estates Proceedings" – LISI Webinar
Speaker – May 25, 2022 – "Enhancing Success with Healthy Boundaries"  Women of Legal Tech
Speaker – May 18, 2022 – Interview by DotCom Magazine
Speaker – April 29, 2022 – "Mindfulness" – 

ABA 2022 RPTE Spring Leadership Meeting, Dallas, Texas

Speaker – April 22, 2022 – "Mary Vandenack & Abigail O'Connor's Review of Proceedings of the 56th Heckerling Institute on Estate Planning" – LISI Webinar
Speaker – January 20, 2022 – "Estate Planning, IRAs, & Trusts" – Society of FSP, Omaha Chapter
Speaker/Presenter – October 13, 2021 – 

"Future Implications from the 8th Circuit Court Holding in Strope-Robinson v. State Farm" 

– 

Nebraska State Bar Association Annual Meeting

Speaker – June 21, 2021 – "Mary Vandenack" – Interview by Andee Hoig, metroTV
Speaker – April 22, 2021 – "Managing Your Law Firm Through Change" – the digital edge podcast with Jim Calloway and Sharon Nelson
Speaker – February 16, 2021 – "Mindfulness" – Interview by Andee Hoig, metroTV
Speaker/Presenter – January 28, 2021 – "Third Party Trusts as Asset Protection Tools" – WealthCounsel®
Speaker/Presenter – January 12, 2021 – "Best Technologies for Practice Development" – Trust & Estates Virtual Forum with Martin Shenkman
Speaker/Presenter – October, 2020 – "Intersection of Estate Planning and Marital Planning" – Nebraska State Bar Association
Speaker/Presenter – September 30, 2020 – "8 Tech Traps and Tips Every Practitioner Must Know Now that You've Tackled Remote Working" – Shenkman Law, InterActive Legal, and Peak Trust Company Webinar
Speaker/Presenter – August 25, 2020 – "Best Practices for Preserving Client Intentions in Wealth Transfers" – WealthCounsel®
Moderator – June 17, 2020 – "The New PPP Timeline and Other Issues for Reopening Businesses" (recording continued) – Webinar for Vandenack Weaver
Moderator – May 15, 2020 – "Branding and Networking of Successful Women Attorneys: How did she do that?" – Webinar for 32nd Annual RPTE National CLE Conference
Presenter – May 14, 2020 — "Tech and Remote Work: More Practical and Actionable Tips You Can Take Now!" – Interactive Legal and Peak Trust Company Webinar
Presenter – April 27, 2020 – "Tech, Remote Work, and More: What Estate Planners Need to Know Now" – Interactive Legal and Peak Trust Company Webinar
Moderator – April 2, 2020 – "Update on Cares Act and Paycheck Protection Loans" – Vandenack Weaver Webinar
Moderator – March 30, 2020 – "Navigating Business Response to COVID-19 Legislation" – Vandenack Weaver Webinar
Moderator – March 24, 2020 – Avoiding Employment Litigation Webinar Series #4 – Harassment/#MeToo – Vandenack Weaver Webinar
Speaker/Presenter- February 26, 2020- "A Straightforward Approach to a Path in Legal Technology for Women"- ABA Women Rainmakers presenting Women of Legal Tech Summit 2020
Speaker/Presenter- February 21, 2020- "Rethinking Disposition of Trusts at Certain Ages: Approaches to Trust Design with an Asset Protection Focus" – Annual Creighton Law Review Symposium and Tepoel Lecture
Moderator/Presenter – January 28, 2020 – Best of ABA TECHSHOW Webinar – Ready for Process Automation? Start by Developing Checklists and Maps.
Moderator – October 17, 2019 – "Avoiding Employment Litigation webinar series #1" – Vandenack Weaver Webinar
Speaker – May 14, 2019 – "The Future of Estate Planning Practice" – Webinar for Purposeful Planning Institute
Speaker/Presenter – May 3, 2019 – "50 Lessons for Women Lawyers" – New York State Bar Association
Speaker/Presenter – April 16, 2019 – "Preserving Client Testamentary Intent" – Presentation at Omaha Estate Planning Council Breakfast Meeting
Speaker/Presenter – March 28, 2019 – "Avoiding Erosion of Testamentary Intent via Contractual Designation" – Presentation at the Society of Financial Service Professionals March 2019 Breakfast Meeting
Co-Presenter – March 7, 2019 – "Using Tech to Improve and Grow Your Estate Planning Practice – Part 2" – Webinar with Martin Shenkman
Speaker/Presenter – February 28, 2019 – "Process Automation Phase One: Developing Checklists and Maps" – ABA Techshow 2019 Presentation
Speaker/Presenter – February 28, 2019 – "Next Generation Technology for the Solo and Small Firm" – ABA Techshow 2019 Presentation
Speaker/Presenter – February 27, 2019 – "Designing the Law Firm of the Future: Diversity, Inclusion, Technology, and Innovation" – Women of Legal Tech Presentation
Presenter – January 29, 2019 – "Using Tech to Grow Your Estate Planning Practice" – Webinar
Speaker/Presenter – December 2018 – "Profitable Alternative Fees for the Process Oriented Lawyer" – OBA End of the Year CLE Presented by OBA Lawyer Referral Service
Speaker/Presenter – September 2018 – ABA Presentation "Future Proofing Your Law Firm"
Presenter/Panelist – September 13, 2018 – ABA Webinar: CE1809SFP Affordable Technology for Solo and Small Firm Productivity
Co-Speaker – July 10, 2018 – "Understanding What the 2017 Tax Reform Means to Your Firm" – Webinar for the Massachusetts Bar Associatio
Speaker- "Moving? Can I Take It with Me? Can I Use Something New? State Law Exemptions Under the Microscope"  – Real Property, Trust & Estate Law Symposia, May 2018
Moderator – May 2018 – "Essential Lawyering Skills for Today" – ABA RPTE COP Program
Speaker- "Understanding What the 2017 Tax Reform Means For You – 199A," ABA Webinar April 2018
Speaker- "Technology for the Small and Solo Firm", Law Talk Network, April 2018
Speaker – "Gun Trusts", Creighton University School of Law Trusts & Estates Class, April 2018
Speaker- "Mindful Leadership for Technology and Innovation" ABA TECHSHOW, March 2018
Speaker- "Alternative Fees for the Process-Oriented Firm" ABA TECHSHOW, March 2018
Speaker- "Affordable Technology for Small Firm Productivity" ABA TECHSHOW, March 2018
Speaker – "The Future of Legal Services" – Lawpact Futures Conference – November 2017
Speaker- "Contract Based Wealth Transfers & Erosion of Testamentary Intent" Real Property, Trust & Estate Law Symposia, April 2017
Speaker – "When Law Firms Merge"; "Panel Presentation: Future of Legal Services"; "Facilitator Trusts and Estates Community"; "Yoga for Technologists"; "Mindful Meditation" – ABA TECHSHOW March 2017
Speaker – "Alternative Fee Arrangements" for ABA RPTE Non-Tax Issues Committee Teleconference February 2017
Speaker – "Analysis of the ABA Report on the Future of Legal Services" Podcast, Jim Calloway's Law Practice Tips Blog, October 2016
Speaker – "Small Firms/Big Markets" Omaha Legal Professionals Association, October 2016
Speaker – "Implementing Alternative Billing in Your Law Practice" Legal Talk Network, New Solo Podcast October 2016
Speaker – "Small Firms/Big Markets" ISA and NSA Solo and Small Firm Conference 2016
Speaker – "Alternative Fees: Making Them Profitable" ISA and NSA Solo and Small Firm Conference 2016
Speaker – "Small Firms/Big Markets" ABA TECHSHOW March 2016
Speaker – "How to Compete with IBM Watson JD: Future-proof your practice by improving efficiency now – Part 1" ABA Law Practice January 2016
Speaker – "Business Succession Planning – Omaha Network January 2016
Speaker – "Technology in Law Practice: The Good, the Bad, and the Ugly" Omaha Bar Association December 2015
Speaker – "Estate Planning for Farmers" Hertz Management November 2015
Speaker – Future of Legal Services, ABA Law Practice Spring Meeting June 2015
Speaker – "How to Have a Full Plate in Life – without dropping anything off" College of Saint Mary Honor Student Program January 2015
Speaker – "Legal Issues for Businesses," Midlands National Management Association, May 2008
Speaker – "Medical Records Guide," Medical Group Presentations, 2008
Speaker – "Charitable Giving Considerations," Charitable Organization Presentations, 2005
Speaker – "Estate Planning Guide," Medical Group Presentations, 2005
Speaker – "Retirement Plan Design Considerations," Firm Seminar, 2004
Speaker – "Estate Planning for Farm Assets," Hertz Farm Management, Fall 2003
Speaker – "HIPAA Basics," Medical Group Presentations, 2003
Speaker – "Estate Planning Considerations," Saint Stephen the Martyr Catholic Church, Spring 2003
Speaker – "Estate Planning In Changing Times," Archdiocese of Omaha, Fall 2002
Speaker – "Charitable Giving Strategies," Wahoo Neumann Schools, Fall 2001
Instructor – "Legal Writing," Creighton University School of Law, 1993-1994
Law Practice Magazine – Editor-in-Chief, 2018-2020
Law Practice Magazine – Features Editor, 2013-2016
Law Practice Magazine – Assistant Features Editor, 2012-2013
Law Practice Magazine – Editorial Board, 2011-present
Nebraska Lawyer – Issue Editor, various times
Creighton Law Review – Editor in Chief, 1992
Martindale-Hubbell Preeminent – Peer Rated for Highest Level of Professional Excellence 2020-2023
Recognized by Best Lawyers 2020
American Institute of Legal Counsel's 10 Best in Nebraska for Client Satisfaction, Estate Planning Division
ABA LTRC Distinguished Women of Legal Tech 2018
The Best Lawyers in America 2018 – Omaha Magazine, March/April 2018
Lawyers of Executive Distinction – Taxation – Lawyers of Distinction, June 2017
Lawyers of Executive Distinction – Trusts & Estates – Lawyers of Distinction, June 2017
College of Law Practice Management – Inducted 2017
Very Inspirational People, metroMAGAZINE, Summer 2017
2017 Top Rated Lawyers, National Law Journal, March 2017
2017 Women Leaders in the Law, Corporate Counsel Magazine, March 2017.
Martindale Hubbell AV Rating
Nebraska Cancer Coalition Partnership Award 2016.
Featured in Fortune Magazine "Women in Law," September 15, 2015 Fortune Magazine.
James Keane Memorial Award March 2015 presented by American Bar Association Law Practice Division for innovation in technology in the practice of law.
Featured in: "You Know What They Say: If You Want Something Done, Ask a Busy Person," Interview with Omaha Daily Record, September 5, 2014.
Best Dressed, Strictly Business Magazine, 2008
"The Connection Between Individual Well-being and Business Well-being" – Mary E. Vandenack, ABA Probate & Property, July/August 2023
"The Actualized Workplace" – Anne E. Collier and Mary E. Vandenack, American Bar Association, Law Practice Magazine, May 1, 2023
"Mindfulness as a Strategy for Improving Executive Presence" – Mary E. Vandenack, Probate & Property Magazine, May/June 2023
"Fellow Spotlight: Mary E. Vandenack", ACTEC Weekly Update Newsletter, March 24, 2023
"Mentorship: Being a Guide, Finding a Guide – A Positive Mentorship Relationship Can Improve Wellbeing" – Mary E. Vandenack, ABA Probate & Property, March/April 2023
"Mindfulness as a Strategy for Improving Positive Presence" – Mary E. Vandenack, metroMAGAZINE, March/April 2023
"The Power of Words – Words can Create Well-being (or Harm It) – Mary E. Vandenack – ABA Probate & Property – January/February 2023
"A mental health issue Does Not Mean A Person Is legally incompetent" – Mary E. Vandenack, metroMAGAZINE, January/February 2023
"Making relationship changes in a Positive Fashion leave blessings, not wounds" – Mary E. Vandenack, metroMAGAZINE, January/February 2023
"Diversity, Equity, & Inclusion", metroMAGAZINE, Nov/Dec 2022
"Words can create Well-being", metroMAGAZINE, Nov/Dec 2022
"Finding Connections:  Mary Vandenack Bridges Wellness and Law", Midlands Business Journal, November 4, 2022
"When life is challenging, surround yourself with love" – Mary E. Vandenack, metroMAGAZINE, July/August 2022
"Consider Positive Intent", metroMAGAZINE, April 13, 2022
"Legal Trends and Practice Management – Be Ahead of the Curve of Pandemic Induced Trends in Healthcare", Metro Omaha Medical Society, April 1, 2022
"The Value of Saying 'I'm sorry'", metroMAGAZINE, February 27, 2022
"Kindness", metroMAGAZINE, November 3, 2021
"RENAISSANCE WOMAN Mary Vandenack"- Sharon Nelson, Midlands Business Journal, October 8, 2021
"Gaslighting: Protect Yourself with a Strong Sense of Self" – Mary E. Vandenack, metroMAGAZINE, August/September 2021 
"Identifying Unsafe People", metroMAGAZINE, The Women's Issue, June 8, 2021
"Meditation to Build Emotional Intelligence", metroMAGAZINE, February 2, 2021
"Rediscovering Yoga (and Thoughts on Yoga for the Non-Yogi)" metroMAGAZINE, August/September 2020
"Gratitude Practice" metroMAGAZINE, June/July 2020
"What Has Covid-19 Taught us About Resilience", metroMAGAZINE, April 2020
"Choose Well How You Spend Time and Who You Spend It With" – Mary E. Vandenack, metroMAGAZINE February 2020
"The Power of Our Words: Kind and Encouraging Words can Change Lives" – Mary E. Vandenack, metroMAGAZINE December 2019
"Make the First Appointment of the Day with Yourself" – Mary E. Vandenack , metroMAGAZINE October 2019
"50 Lessons for Women Lawyers – From Women Lawyers: Career and Life Lessons From 50 Successful Women Lawyers", May 2019
"Building Resilience", metroMAGAZINE May 2019
"Modern Mindfulness vs Digital Detox", metroMAGAZINE February 2019
Nebraska, 1992
U.S. District Court, District of Nebraska, 1992
Michigan, 2007
U.S. Court of Appeals, Seventh Circuit, 2016
U.S. Court of Appeals, Eighth Circuit, 2016
U.S. Tax Court, 2016
American Bar Association

Chair Elect Law Practice Division, 2023
Trust and Estate Division Assistant Secretary, Council, 2019
Group Co-Chair, Joint Law Practice Management Group, 2019
Liaison, Standing Committee on Technology and Information Systems (SCOTIS) June 2018-present
Foundation Fellow, 2014-present
Co-Chair Real Property Trusts & Estates Section – Futures Task Force, 2016-present
Co-Chair Real Property Trusts & Estates Section – Technology & Economics of Practice, 2016-present
Vice Chair Real Property Trusts & Estates Section – Small Firms Committee, 2015-present
ABA Commission on the Future of Legal Services, September 2014-September 2016
Vice Chair, Law Practice Division Resolutions Committee, 2014-2015
Vice Chair, Law Practice Division Futures Initiative, 2014-2015
Law Practice Division Executive Council, 2014-present
Law Practice Division Evolving Business Models Task Force, 2014-2015
ABA Commission on Youth at Risk, 2013-2016
Senior Editorial Board, Law Practice Magazine, September 2012-present
Vice Chair, Law Practice Magazine Board, September 2013-August 2014
Board of Directors, ABA Law Practice Management Section Women Rainmakers, 2011-2012
Member of Sections on Taxation, Business Law, International Law and Law Practice Division

Nebraska

 

State

 

Bar

 

Foundation Lifetime 

Fellow

Foundation Fellow, 2015
Member of Sections on Real Estate, Trust and Probate Law, and Business Law
Lawyers' Assistance Implementation Committee
Publications Committee
Chaired Women and the Law Section
Previous Officer of Business Law Section
Inducted into College of Law Practice Management 2017
Omaha Bar Association

Medical/Legal Committee, 2004-2005
Domestic Violence Committee, 2003-2005

Association of Professional Responsibility Lawyers
Community Memberships, Organizations and Activities
American College of Trust and Estate Council, 2020 to present

Asset Protection Committee
Technology in the Practice Committee
Artificial Intelligence Task Force

Chair, Nebraska Women's Bar Association, 2002
Alpha Sigma Nu Jesuit Honor Society
Phi Delta Phi Legal Fraternity
Omaha Chamber of Commerce

BOSS Group, 2010-present
Health Care Council

Omaha Network, 2011-present
SAC Federal Credit Union Budget Committee

Board of Directors, March 2017 – Present

Boys Town Advisory Board, March 2017 – Present
Creighton University School of Law Advisory Board, May 2017
American Heart Association

Circle of Red, Executive Committee, 2011-present
Executive Committee, Go Red For Women, 2012-2014

Hope Lodge Mission Advancement Council, 2011–2015
Board of Directors, Nebraska Cancer Coalition, 2010–2016
Armbrust YMCA

Board of Directors, 2008–2012
Chair, Strong Kids Campaign, 2008

Best Dressed, Strictly Business Magazine, 2008
Member, Creighton University Mentoring Program
Wellbound Fitness Advisory Board, 2004-2006
New Cassel Retirement Center Finance Committee, 2002-2004
Saint Stephen the Martyr

Development Campaign Leader, 2002
Finance Board, 1994-2004

American Council on Exercise, 2000-present
Yoga Alliance, 2008-present
Jaybackers, 1993-present
Millard Business Association, 2005-present
Former Member Rotary International, Suburban Chapter
The Touchdown Club, 1992-present
TABS Board Member, 2012-2023
"Elevate the Client Experience" – Mary E. Vandenack – ABA Law Practice Magazine – July/August 2023
"Estate Planning with Retirement Accounts After Secure Act 2.0" – Mary E. Vandenack – Physician's Bulletin – March/April 2023
"Trust Strategies for the Business Exit" – LISI Business Entities E-Newsletter #271 – VWT Website – March 17, 2023
"Using ESOPs as a Business Exit Strategy: Good Idea?" – Mary E. Vandenack & Michael J. Weaver, LISI Business Entities Email Newsletter #269, March 10, 2023
"Legal Recourse for Workplace Gaslighting" – Mary E. Vandenack, metroMAGAZINE, March/April 2023
"Charitable Strategies for the Business Exit" – Mary E. Vandenack & Michael J. Weaver, LISI Business Entities Email Newsletter #268, February 24, 2023
"Martin Shenkman, Joy Matak & Mary Vandenack: Meeting Notes from the 57th Annual Heckerling Institute on Estate Planning" – LISI Estate Planning Newsletter #3009 – January 23, 2023
"Rewarding Leaders" – Mary E. Vandenack – ABA Law Practice – November/December 2022
"Mary Vandenack's Notes from the NYU Institute on Federal Taxation " – Mary E. Vandenack – November 29, 2022
"Ethics, Technology, and Innovation in Law Practice" – Mary E. Vandenack – Nebraska Lawyer Magazine – September/October 2022
"Culture Matters: Finding a Legal Culture Consistent with Your Values" – Mary E. Vandenack – ABA Probate & Property – September/October 2022
"When to use Coaching, When to use a Psychologist – Some Tips on Finding the Right fit" – Mary E. Vandenack – ABA Probate & Property – September/October 2022
"Mary Vandenack's Notes from the 2022 NYU Advanced Trusts and Estates Conference" – LISI Estate Planning Newsletter #2975 – July 27, 2022
"Mental Health Law" – Mary E. Vandenack, metroMAGAZINE, July 11, 2022
"Design a Flourishing Law Firm" – Mary E. Vandenack – Law Practice Magazine – July/August 2022
"My Life Is My Artwork:  Create a Practice That is Part of the Artwork"  Mary E. Vandenack – ABA Probate & Property – July/August 2022
"Mary Vandenack's Notes from the NYU 14th Annual Tax Controversy Forum" – LISI Income Tax Planning Newsletter #222 – June 29, 2022
"Modern Mindfulness:  Being Mindful Doesn't Mean I am Always Zen" – Mary E. Vandenack – ABA Probate & Property – May/June 2022
"Mary Vandenack: Transcript from Legal Visionaries Podcast on Business and Tax Considerations Before Selling a Business" – Mary E. Vandenack, LISI Business Entities Newsletter #250, May 2, 2022
Mary E. Vandenack, Abigail O'Connor & Martin Shenkman – 56th Annual Heckerling Institute Meeting Notes – April 18, 2022
"Call it a Life Plan" – Mary E. Vandenack, metroMAGAZINE, April 13, 2022
"Deliberate Wellness – The Resilient Lawyer" – Mary E. Vandenack – ABA – Property & Probate – March/April 2022
"The Matter of the Estate of Skip Beach" – Mary E. Vandenack, LISI Estate Planning Newsletter #2937, February 10, 2022
"Advancing Trusts and Estates Practices with Technology and Innovation: Become a Digital Innovation Specialist" – Mary E. Vandenack, WealthCounsel Quarterly, Fall 2021
"Mary Vandenack's Notes from the NYU Institute on Federal Taxation" – Mary E. Vandenack, LISI Estate Planning Newsletter #2923, November 29, 2021
Making It Rain: Mary Vandenack – Sharon Nelson, Law Practice Today, 
Notes from the NYU Advanced Trusts and Estates Conference – Mary E. Vandenack, Steve Leimberg's Estate Planning Newsletter Issue:2897, August 2, 2021
"Leaving a Big Law Firm to Start Your Own" – Mary E. Vandenack, Law Practice Today, July 14, 2021
"Evolving Law Firm Models with Innovation: Using Lessons Learned from the Pandemic" – Mary E. Vandenack, Law Practice Magazine, July/August 2021
"Notes on the 55th Annual Heckerling Institute on Estate Planning " – Mary E. Vandenack, LISI Estate Planning Newsletter #2889, June 14, 2021
"Evolving Law Firm Models with Innovation: Using Lessons Learned from the Pandemic" – Mary E. Vandenack, Law Practice Magazine, July/August 2021
"Great People to Have on Your Side" – Mary E. Vandenack, metroMagazine, The Women's Issue, June 8, 2021
"Insurance Issue with Transfer on Death Deeds" – Mary E. Vandenack, metroMagazine, The Women's Issue, June 8, 2021
"Mary Vandenack on Dawn Strope-Robinson v. State Farm Fire and Casualty: Insurance Risk for Transfer on Death Deeds" – Mary E. Vandenack, LISI Estate Planning Newsletter #2871, March 17, 2021
"Mary Vandenack on In re Trust of McGregor: Nebraska Supreme Court Finds Nonjudicial Settlement Agreement Violated Material Purpose of Trust Because It Ignored the Trust's Spendthrift Provision" – Mary E. Vandenack, LISI Estate Planning Newsletter #2868, March 11, 2021
"Mary E. Vandenack: The Evolution of Innovation, Technology and Estate Planning: Moving Toward a Concierge Practice" – Mary E. Vandenack, LISI Estate Planning Newsletter #2867, March 2, 2021
"Using Your Federal Estate Tax Exemption and Allowing Spousal Access (The SLAT)", Vandenack Weaver LLC
"Mary Vandenack on In re Estate of Michael R. Brinkman" – Mary E. Vandenack, LISI Estate Planning Email Newsletter #2862, February 11, 2021
"Strategies for a Possible Reduced Estate Tax Exemption" – Mary E. Vandenack and Michael J. Weaver, metroMagazine, February 3, 2021
"Next Generation Tech for Estate-Planning Lawyers – Employ lessons learned from going remote to make permanent changes" – Mary E. Vandenack & Martin M. Shenkman- Trusts & Estates, February 2021
"In The Office, Out of the office, Remote Challenges Outside, Safety Inside" – Mary E. Vandenack, Law Practice Magazine, January/February 2021
"Learning How to Lead Differently in Times of Crisis" – Mary E. Vandenack, Law Practice Magazine, November/December 2020
"Mary Vandenack's Notes from the NYU Advanced Trusts and Estates Conference" – Mary E. Vandenack, LISI Estate Planning Email Newsletter #2836, November 12, 2020
"Mary Vandenack on Lee v. Argent Trust Company" – Mary E. Vandenack, LISI Employee Benefits and Retirement Planning Email Newsletter #747, September 2020
"The Tax Planning Checklist for Law Firms" – Mary E. Vandenack, Law Practice, Sept/Oct 2020
"Improve and Automate Financial Information" – Mary E. Vandenack, Law Practice, Sept/Oct 2020
"Rethinking Disposition Provisions of Trusts:  Recent Trends and Approaches to Trust Design with an Asset Protection Focus" – Mary E. Vandenack, Creighton Law Review, August 31, 2020
"Estate Planning Issues in Divorce and Premarital Planning" – Mary E. Vandenack, co-author Michael Weaver, metroMAGAZINE, August/September 2020
"Driving Innovation and Change in the Legal Industry" – Mary E. Vandenack, Law Practice Magazine, July/August 2020
"Congress Adds Flexibility for PPP Borrowers" – Mary E. Vandenack, co-author Michael Weaver, metroMAGAZINE, June/July 2020
Mary Vandenack's Notes from the NYU Federal Real Estate and Partnership Tax Conference – LISI Income Tax Planning Newsletter #197, July 3, 2020 at http://www.Leimbergservices.com
"How I am Changing My Practice, Client Meetings, Client Planning, and More to Address the Coronavirus" – Jonathan Blattmachr, Barron Henley, Thomas Tietz, Martin Shenkman, & Mary Vandenack – ABA Section of Real Property, Trust and Estate Law
"Managing the Remote Law Practice" – Mary E. Vandenack, Martin Shenkman, & Jonathan Blattmachr – NAEPC Journal of Estate and Tax Planning, May 2020
'The Slow Return to the New Normal and Different Approaches to Signing/Executing Estate Planning Documents" Mary E. Vandenack, Martin M. Shenkman, Jonathan Blattmachr, Andrew Wolfe, and Thomas A. Tietz, LISI Estate Planning Newsletter #2794, May 11, 2020
"Law Firm Leadership and Management" – Mary E. Vandenack, Law Practice Magazine, May/June 2020
"Business Continuity; Recovering From Covid-19"  – Mary E. Vandenack, co-author Michael Weaver, metroMAGAZINE, April 2020
"What Has Covid-19 Taught Us About Resilience?" – Mary E. Vandenack, metroMAGAZINE, April 2020
"Managing the Remote Law Practice and Other Practical Administrative Considerations during Coronavirus" – Mary E. Vandenack, Martin Shenkman & Jonathan Blattmachr, LISI Estate Planning Newsletter #2789, April 17, 2020
"Retirement Plan Provisions of the CARES Act" – Mary E. Vandenack, Retirement Daily, April 6, 2020
"Retirement Plan Provisions of the CARES Act" – Mary E. Vandenack, LISI Employee Benefits & Retirement Planning Email Newsletter #728, March 27, 2020
"Taking Your Estate Planning Practice Remote in Short Order" – Mary E. Vandenack, LISI Estate Planning Email Newsletter #2786, March 25, 2020
"Families First Coronavirus Response Act – Provisions Expanding Requirements for Businesses to Provide Paid Emergency Leave" – Mary E. Vandenack & James S. Pieper, LISI Employee Benefits & Retirement Planning Email Newsletter #726, March 23, 2020
"Foundational Estate Planning Priorities in the Face of Covid-19" – Mary E. Vandenack, LISI Estate Planning Newsletter #2784, March 18, 2020
"Finding a Personalized Marketing Plan" – Mary E. Vandenack – Law Practice Magazine, March/April 2020
"When a Trademark Owner is Entitled to the Profits of a Competitor" – Mary E. Vandenack, metroMAGAZINE, February 2020
"How Long Do You Have to Keep Old Wills" – Mary E. Vandenack, LISI Newsletter #2778: New York State Bar Association Committee on Professional Ethics Opinion 1182, February 2020
"Remembering Copy Editor, John Fallahay" – Mary E. Vandenack, Law Practice Magazine, January/February 2020
"Planning to Sell a Closely Held Business" – Mary E. Vandenack, metroMAGAZINE, December 2019
"Planning: Life, Estate, Asset Protection, Business, Transition" – Mary E. Vandenack, metroMAGAZINE, October 2019
LISI Employee Benefits and Retirement Planning Newsletter #709 – Mary E. Vandenack, September 12, 2019
LISI Income Tax Planning Newsletter #182, July 18, 2019 Commentary on the 11th Annual NYU Tax Controversy Forum – Mary E. Vandenack
LISI Employee Benefits and Retirement Planning Email Newsletter #707 – Mary E. Vandenack, May 28, 2019
"Helping Lawyers Market Easily via Social Media" – Mary E. Vandenack, Law Practice Magazine, March/April 2019